Thank you to our speakers, sponsors, and delegates who joined us in 2023 for the summit! If you are interested in the 2024 event, please get in touch at info@hansonwade.com
Advancing Disease-Modifying Pulmonary Fibrosis Drugs

Harness Emerging Biological Understanding, Employ Novel Dynamic Preclinical Models to Cement Translational Confidence & Capture Imaging Endpoints To Develop & Advance the Next Generation of IPF Drugs
With Nintedanib and Pirfenidone set to lose their patents in the next 3-6 years, Pliant Therapeutics moving into phase 2b, Vicore and Galecto's phase 2 studies expected to read out, and Bristol Myers Squibb's and Boehringer Ingelheim's clinical trials both well under way…the race is on to advance the next generation of idiopathic pulmonary fibrosis drugs and beat the benchmark set by the standard of care. 2023 has already been a turbulent year...
We're at the precipice of hailing disease-modifying IPF drugs to patients with the increasing understanding of lung pathobiology and cell cross talk using multi-omic approaches expanding the horizons of therapeutic targets to slow, halt, reverse and regenerate progressively fibrosing lung tissue. Imaging and AI are being harnessed more than ever to show therapeutic efficacy beyond lung function and clinical trials are being designed to be more effective and swifter.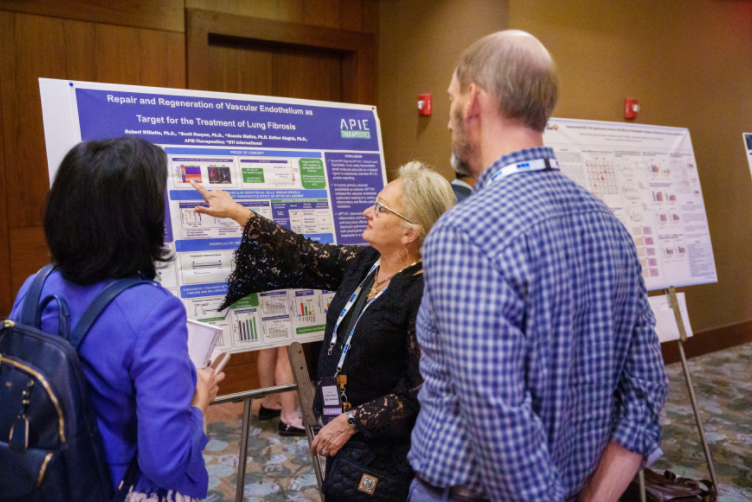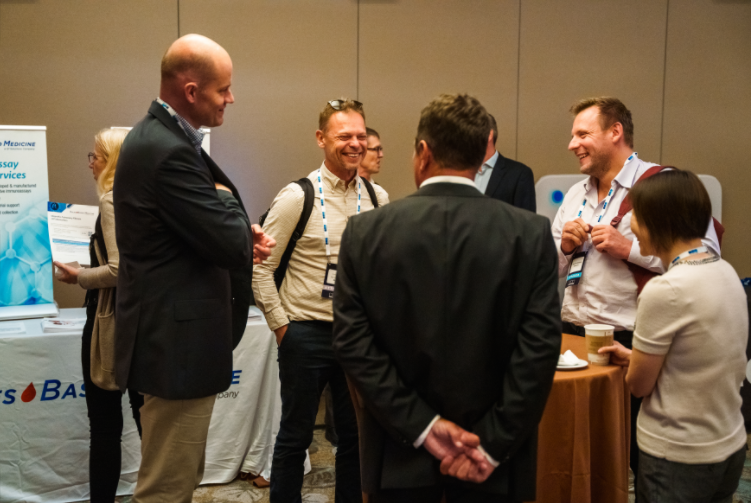 The 7th IPF Summit was the undisputed, comprehensive, end-to-end, 3-day conference for you and your team to grasp the latest readouts and take new insights back to your therapeutic development. Don't miss this opportunity next year to discuss the latest unpublished data and network with 150+ movers and shakers in the pulmonary fibrosis field.
Fresh Faces & Returning KOLs
We're pleased to have welcomed 31+ new speakers for this year alongside 19 returning organizations to the agenda to give you the latest updates directly from senior decision makers in the field.
3-Track Seminar Day
Attendees had the opportunity to take advantage of our new tracked seminar day, which allowed them to get in-depth content suitable for their therapeutic stage. They chose between:
Emerging Biology Seminar Day
Translational Seminar Day
Clinical Seminar Day
New Ambassador Evening!
Attendees had the opportunity to connect with their peers the evening before the main conference in a relaxed atmosphere and listened to a Fireside Chat on the future of therapeutic development from pulmonary fibrosis leaders
Take a look at who was at this year's summit to understand whether the IPF Summit 2024 is for you! 
Director, Scientific Precision Medicine 

Vice President, Strategic Partners 

Chief Executive Officer 

Chief Scientific Officer 

Chief Medical Officer 

Medical Director, Clinical Development 

Consultant, Research 
Head of Bioinformatics & Translational Sciences 

Executive Vice President, Business Development 

Senior Scientist, Immunology 

Medical Director, Respiratory 

Senior Director, Clinical Development 

Director, Clinical Trial & Clinical Operation 

Director, Scientific Translational Development 
Research Scientist 

Senior Director, Respiratory 

Scientist Platform Biology 

Head of Therapeutics Discovery 

Executive Director, Medical Affairs 

Senior Director, Toxicology & Nonclinical Development 

Director, Biology 
Research Scientist, Bioinformatics 

Senior Research Scientist, Biomarkers 

Senior Associate Scientist, Fibrosis 

Director & Head of Area, Respiratory 

Global Program Clinical Head 

Preclinical Director 

Vice President, Research & Development 

Director, In Vivo Pharmacology
Exclusive Interview with Deciduous Therapeutics
We caught up with Robin Mansukhani, Chief Executive Officer and Scott Armstrong, VP of Research at Deciduous Therapeutics ahead of the 7th IPF Summit 2023.
Don't miss Deciduous Therapeutics' session on the agenda:
Resolving Pulmonary Fibrosis via Immune Mediated Senolysis
Robin Mansukhani, Chief Executive Officer, Deciduous Therapeutics
See the full agenda here.
Your 2023 World Class Speaker Faculty Included: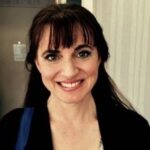 Executive Director – Medical Early Clinical Development, Respiratory & Immunology
AstraZeneca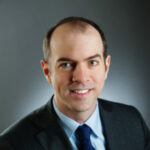 Executive Medical Director, Early Clinical Development & Experimental Sciences
Regeneron
Chief of Pulmonary & Critical Care
Weill Cornell Medical College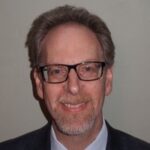 Vice President, Disease Area Head, Pulmonology
Bristol Myers Squibb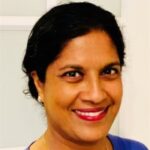 Vice President & Head of Global TMCP Inflammation
Boehringer Ingelheim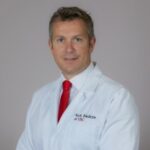 Professor of Clinical Medicine
University of Southern California
"The IPF Summit, time and again, proves its value to investigators, academicians, and drug developers alike for the insights it generates and the networking it affords"
Eric White
Senior Lead – Clinical Program & Interstitial Lung Disease , Boehringer Ingelheim
"A great opportunity to discuss advances and opportunities in clinical and translational science in the interest of advancing care for patients with IPF"
Zack Browhawn
Head of Biomarker Discovery , AstraZeneca
"Being part of the conversation for developing novel IPF therapies"
Éric Lefebvre
Chief Medical Officer ,Pliant Therapeutics
"Connecting with colleagues and learning about new science and clinical development related to lung fibrosis"
David Lederer
Executive Medical Director, Early Clinical Development & Experimental Sciences, , Regeneron Pharmaceuticals
"Provide valuable insight into biomarker development and implementation in patients with IPF"
Justin Oldham
Clinical Associate Professor , University of Michigan
"Opportunity to learn from diverse attendees ranging from basic scientist, academic physicians, seasoned clinical trialists, and industry experts.  A comprehensive range of topics will be covered that span exciting advances in knowledge on the pathogenesis of IPF, novel in vitro and in vivo models of pulmonary fibrosis, novel endpoints to accelerate development of clinical trials, and optimal recruitment strategies to deliver clinical studies"
Caroline Owen
Executive Director – Early Clinical Development, Respiratory & Immunology , AstraZeneca
"I've thoroughly enjoyed attending the IPF Summit - a conference for innovators – it's a premier event for therapeutic advancements in a fatal lung disease"
Rohit Batta
Chief Medical Officer , Vicore Pharma