Tim Pelura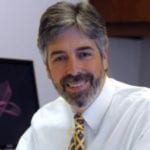 Company: OptiKira
Job title: Chief Executive Officer
Bio:
Dr. Pelura is a serial life science entrepreneur with over 40 years of experience in the life science industry and has been pivotal in the development of several new therapies spanning numerous therapeutic areas.
Dr. Pelura has enjoyed a long history of growing early/idea stage life science companies through various financing strategies to well-capitalized, successful companies.  He is currently the CEO of OptiKira, pursuing therapeutics targeting ER stress and the UPR (unfolded protein response) in several diseases.  Additionally, he is CEO of Respana Therapeutics, a startup developing therapeutics to increase influenza survival, and Executive Chair of Haima Therapeutics, developing therapies for bleeding disorders and hematologic diseases.  His previous positions include CEO of Surpass, Inc., a preclinical CRO, Chairman, President & CEO of Immunome, an antibody platform company; founding CEO of Promedior, a product-focused biotech company developing novel therapeutics for the treatment of fibrotic disorders and diseases; Chief Scientific Officer for Kereos, a biopharma company focusing on oncology, cardiology, and molecular imaging; President and COO of Provasis Therapeutics, a developer of interventional neurosurgical devices; executive R&D positions at Neuron Therapeutics and Alliance Pharmaceutical Corp; and various positions at Pharmacia, a multinational pharmaceutical company.
Dr. Pelura is also pivotally involved in several non-profit, regional and national life science initiatives, sits on the boards of several biotech organizations, and holds a Ph.D. in chemistry from Rutgers University.