Labcorp
Expertise Partner
Labcorp is a leading global life sciences company that provides vital information to help doctors, hospitals, pharmaceutical companies, researchers and patients make clear and confident decisions. Through our unparalleled diagnostics and drug development capabilities, we provide insights and accelerate innovations to improve health and improve live. Learn more about and Labcorp at www.Labcorp.com or follow us on LinkedIn and Twitter @Labcorp.
Polarean
Expertise Partner
Polarean is a lung imaging company with an investigational technology using hyperpolarized 129Xenon gas to enhance MRI.  Our technology offers a new, non-invasive means of imaging pulmonary physiology and function, without radiation exposure.  It allows visualization of gas exchange regionally in the smallest airways, across the alveolar tissue barrier, and into the pulmonary bloodstream
With a single 10-second breath hold, hyperpolarized 129Xenon is used with MRI to enable 3-dimensional lung imaging and monitoring of patients with pulmonary-vascular, obstructive, or fibrotic lung disease.
Polarean's products are used by institutions worldwide and are currently under review by the FDA. Visit us at www.polarean.com.
Nordic Bioscience
Program Partner
Nordic Bioscience has more than 25 years' experience in biomarker development and integrating these biomarkers into clinical trials with extensive scientific expertise in the fields of fibrosis, rheumatology, immunology and oncology.
Using our unique biomarker technology, we identify predictive and prognostic biomarkers which are used to enrich clinical trials and may reduce trial length and size required to determine therapeutic efficacy.
With over 500 publications in leading journals, we pride ourselves with our highly scientific approach and mindset.
IPST
Exhibition Partner
Celebrating 20 years of scientific excellence, IPS Therapeutique (IPST) is a Contract Research Organization dedicated to the preclinical evaluation of the efficacy and safety of new drugs using validated and highly predictive models. At IPST we believe each study is worthy of tailored protocols designed to maximize the scientific and strategic value of the data generated. We believe in taking ownership of the studies entrusted to IPST while ensuring mutual collaboration for developing and agreeing to overall project plans. You can learn more about our story by watching this video.
Vitalograph Clinical Trials
Exhibition Partner
Vitalograph Clinical Trials teams are highly qualified professionals, with an in-depth understanding of all the requirements for respiratory testing, both as endpoints (we service such as: FEV1, FVC, SVC, PEF, DLCO, FeNO, MIP, MEP, SNIP, ECG, 6MWT, ePRO/ eCOA, and Cough Counting) or for safety data in clinical trials, and in particular the challenges of regulatory compliance.
Our customized, personal service is made possible by Vitalograph having formed an experienced and responsive team, providing dedicated project and data managers, software development engineers, internationally renowned over-readers, in-house QA and logistic specialists, plus full manufacturing and 24/7 support capabilities.
Aragen
Exhibition Partner
Aragen Life Sciences Pvt Ltd (Aragen) is a global leader in providing discovery, development and manufacturing solutions for life sciences firms. With a team of over 3100 professionals, and through a network of sites around the world, we offer a seamless, integrated platform to advance customer programs from discovery through commercialization for both small molecules and biologics. Established in 2001, Aragen now serves over 450 customers worldwide across multiple modalities and therapeutic areas.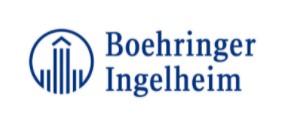 Boehringer Ingelheim
Industry Partner
Boehringer Ingelheim is working on breakthrough therapies that improve the lives of humans. As a leading research-driven biopharmaceutical company, the company creates value through innovation in areas of high unmet medical need. Founded in 1885 and family-owned ever since, Boehringer Ingelheim takes a long-term perspective. Around 52,000 employees serve more than 130 markets in the three business areas, Human Pharma, Animal Health, and Biopharmaceutical Contract Manufacturing.
Genentech
Industry Partner
Considered the founder of the industry, Genentech, now a member of the Roche Group, has been delivering on the promise of biotechnology for more than 40 years.
Genentech is a biotechnology company dedicated to pursuing groundbreaking science to discover and develop medicines for people with serious and life-threatening diseases. Our transformational discoveries include the first targeted antibody for cancer and the first medicine for primary progressive multiple sclerosis.